Andrew Noel Brown, Head of Sustainability Solutions at N2S has been selected to join techUK's Climate Strategy and Resilience Council.
Andrew (pictured left) joins 28 other members of the industry-leading group, which will play a crucial role in setting the strategic direction of techUK's climate programme, focussing on the role the tech sector plays in the transition to net zero and opportunities for the sector to help decarbonisation in other industries.
TechUK is a membership trade association which brings together people, companies and organisations, by creating a network for innovation and collaboration across business, government and stakeholders. It aims to provide a better future for people, society, the economy and the planet.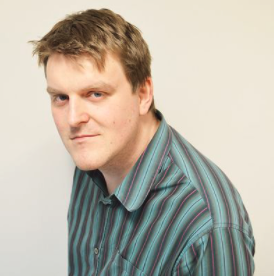 Craig Melson (pictured right), associate director, Climate, Environment and Sustainability said, "The Climate Strategy and Resilience Council has a highly important role in setting the direction for tech firms in implementing their net zero targets in 2022 – and we are anticipating some significant forthcoming policy developments in this area too.
"As the council was about to embark on a new two-year fixed term, we took the opportunity to expand the group to 29 members to ensure the broadest possible range of our membership was represented. This a group of high-profile industry leaders and I am really looking forward to working with them to shape the sector's preparations for future climate change.
The new council, which starts in January 2022, comprises sustainability leads from a range of high-profile organisations such as BT, Hitachi, Microsoft, BAE systems, IBM, Atos, Cisco, Fujitsu Deloitte, KPMG and HP, to name but a few!
Andrew Brown said, "E-waste is one of the fastest growing waste streams in the world and the tech industry has a really important role to play in addressing how this is dealt with, both within our own sector and that of others.
"The race to achieving net zero emissions demands a more sustainable and circular approach. This is something that N2S advocates in our own processes and innovations and I would like to drive this approach forward in my role on the council to help enterprise and industry bring positive outcomes to climate change."
More information on techUK and its work in championing technology's role in preparing and empowering the UK for what comes next, is available on the website www.techuk.org
For over two decades, N2s has been pioneering solutions that deal with end-of-life technology equipment, offering fully transparent, end-to-end sustainable and environmental IT recycling solutions. People can sign up to hear more about N2S at www.n2s.uk or visit the website www.n2s.co.uk